Back to product listing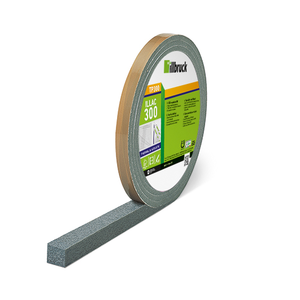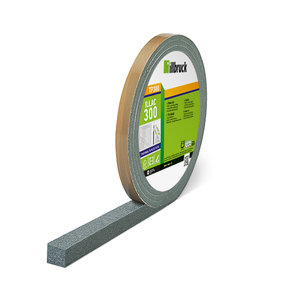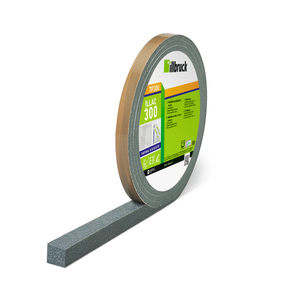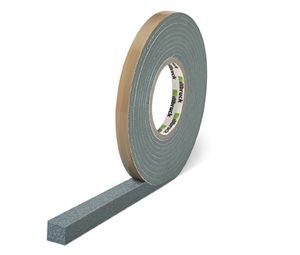 TP300 is an open cell polyurethane foam tape, impregnated with a bitumen free acrylic resin, with the main functions of a weather and acoustic seal and backing for sealant joints where the tape will act as a secondary seal.
Usage/Purpose

TP300 is designed as a special joint backing foam, providing a secondary weather seal in a weatherproof joint. It is suitable for use in various joint types (e.g. masonry and light and heavy-weight prefabricated components). TP300 is also available in other dimensions to enhance the acoustic performance of curtain wall fabrications. For these applications please check the specific requirements with your systems supplier.


Weathertight to 300 Pa
Self-adhesive to one face
Vapour permeable
Provides thermal and acoustic insulation
Solvent free
Packaging
Joint Size Tape Thickness (a) mm Joint Depth* Tape Width (b) mm Tape Order Reference Roll Length m
3 - 7 10 10/3 - 7 13 5 - 10 15 15/5 -10 5.5
Technical data
<thead></thead>
| Characteristic | Standard | Value |
| --- | --- | --- |
| Density | NF EN ISO 845 | 55±5 kg/m³ |
| Elongation at Break | DIN 53571 | 115% |
| Resistance to Traction | DIN 53571 | 110 KPa |
| Weather Tightness | EN 1027 | 300 Pa |
| Air Permeability | NF P 85-570 | Class 2 |
| Thermal Conductivity | DIN EN 12667 | ʎ = 0.048 W/m.K |
| Water Vapour Permeability (sd value) | | < 0.5 m |
| Acoustic Performance | | 56 dB |
| Service Temperature | | -30°C to +90°C |
| Minimum Application Temperature | | 0°C |
| Storage | | Store in shaded dry conditions with rolls laid flat |
| Shelf Life | | 12 months when stored as recommended in original unopened packaging. |