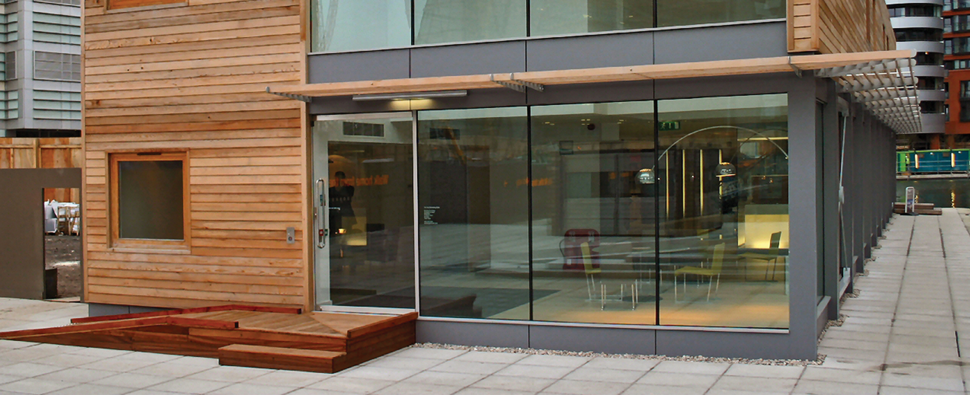 Over recent years, CPG UK has recognised and responded to the construction sector's demand for more efficient construction techniques and processes. Working with modular manufacturing companies, we have developed an understanding of their bespoke requirements and established an offering for almost all applications.
Off-site construction (also commonly referred to as modular manufacturing) can deliver substantial design, manufacturing, scheduling, and safety benefits to the construction sector. Due to an increase in desire to manufacturer building elements and modules offsite in the UK, the technology utilised within CPG UK products has been formulated to help increase productivity, maximise safety and deliver more efficient and sustainable buildings.
In an increasingly complex sector, we wanted to make choosing the right solution easy. Simply hover over the green hotspots in the image below to find out how CPG UK can help you in particular areas of construction.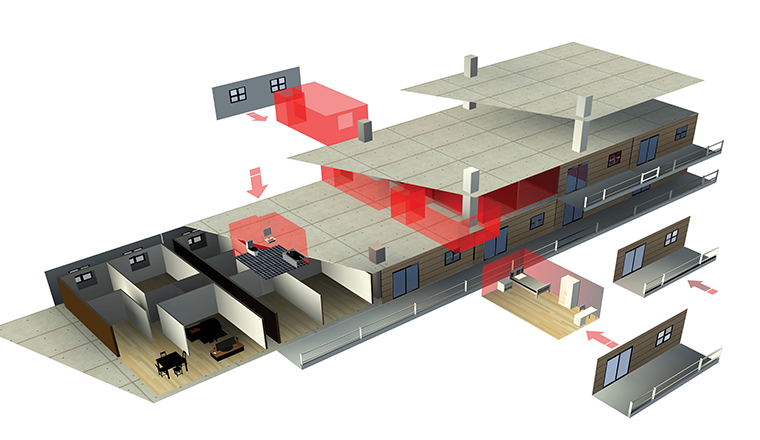 Module Joints: Intermediate Floors
Our portfolio of tapes, sealants and waterproofing technologies offer many options to create robust junction details, along with acoustic and fire performance options.
Solutions can be designed and tested at our in-house facilities to meet specific project and/or manufacturing process requirements. Read more.
---
CPG UK is armed with the technical expertise required for modular manufacturing needs. Our team of experts work closely together to ensure that our product range provides bespoke solutions for sealing, bonding, air and weather tightness, fire resistance and acoustic performance.
Our range is unique, in terms of its performance levels, its range of application and its extent. Equally unique is the inter-compatibility of our range; this extends from adhesive tape, to membranes, to fire resistant foams and sealants. Products from CPG UK are designed, manufactured, and tested to work together, eliminate compatibility issues on site and further streamline off and on-site construction processes. Get in touch with a member of the team to find out more information.
We work closely with our clients from all aspects of the construction sector to understand their manufacturing processes and performance requirements. Due to our active collaboration with clients, we offer free, on site assessments. These include our assimilation and understanding of your performance objectives, observation of your manufacturing processes and analysis of the products you use. Learn more now.
---