Summer Tips
It's Summer! As temperatures increase, take care of your illbruck products.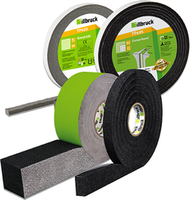 Impregnated Foam Tapes
Illbruck is renowned for the performance of our range of impregnated foam tapes - however it is important to remember these products expand faster at higher temperatures - the colder the roll, the slower it takes to expands. Illbruck recommends that all impregnated foam tapes are stored in a cool, dry place at temperatures between +1°c and +20°c.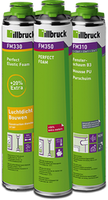 PU Foams
At higher temperatures, surfaces are often drier. PU foams need moisture for curing. Do not forget to moisten the surface with a plant sprayer before application. This way you will get the best result for the project.
Always make sure that your polyurethane foam cans do not get too hot. Try not to leave your PU foam cans in direct sunlight or in a hot environment - PU foam cans are under pressure and heat will only increase this pressure, potentially causing the can to burst/rupture.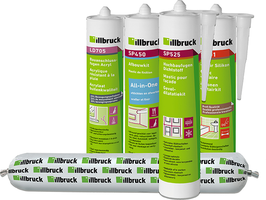 Sealants
Liquid products such as sealants will become more fluid due to the heat and will also dry faster in higher temperatures. These changes will affect curing. Try to store all sealants in a cool area as much as possible and consider that the sealant will cure earlier on tools such as, scrapers, brushes etc.
When grouting joints, also keep in mind that joints become narrower due to heat. If the joints become wider during colder periods, the sealant can reach its maximum allowable deformation (MTV) and be damaged.
---