Back to product listing
AT160
Cleaner/Primer for Hybrids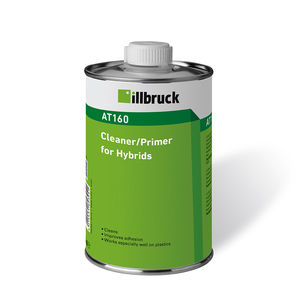 Usage/Purpose
AT160 is a general purpose primer/ cleaner suitable for cleaning and improving the adhesion of illbruck hybrid sealants to a range of non-porous substrates.
Cleans and primes in one operation
Improves adhesion
Works especially well on plastics
Description
AT160 is a surface cleaner and primer for non-porous substrates (e.g. metal, glass and plastics) and will remove oil, grease and dust. This provides a suitable surface to improve the adhesion of sealants and adhesives, particularly illbruck hybrid sealants.