Back to product listing
AT115
Cleaner for Plastics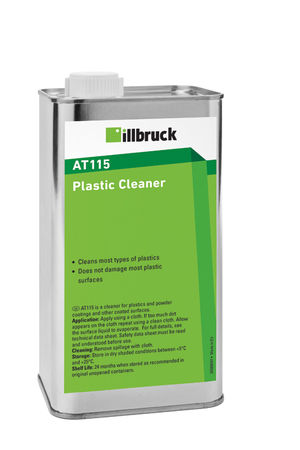 AT115 is ideal for cleaning and degreasing sensitive surfaces such as plastics, painted and powder-coated components as well as metals.
Usage/Purpose
AT115 is used to remove grease, oil, etc.
Rapid drying and easy to use
Ideal for cleaning sensitive substrates prior to the application of illbruck sealants
Usage Guidelines
AT115 is used to remove oil, grease etc.
Technical data
No current technical data for this product.