Back to product listing
TN563
TN563 Non-Impregnated Sealing Tape P235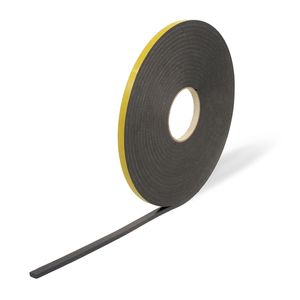 TN563 is a self-adhesive PVC foam tape with pressure sensitive acrylic adhesive supplied on an easy to use roll.
Usage/Purpose
TN563 is available as single-sided and double-sides PVC foam tape.
Single-sided is used at a minimum of 30% compression as a water, air and dust seal.
Double-sided is used uncompressed as a security glazing tape.
Excellent Insulation performance against shock, vibration and movement
When under compression (30%), provides an effective weather seal against wind and rain
Provides a barrier to thermal bridging, galvanic corrosion and acoustic transmission