Back to product listing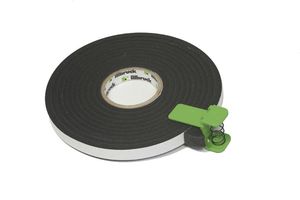 AB007 are tape roll clips designed to clip onto the end of cut impregnated foam expanding tape to stop further expansion and avoid wastage. Keeps the roll tidy and neat and ready for use next time.
Usage/Purpose
For Interior and Exterior Use
AB007 is a spring loaded Tape Roll Clip for use with illbruck foam impregnated tapes such as illmod or Compriband.
Stops the cut tape from expanding further thus preventing the wastage of good material. Keeps the rolls neat and tidy for storage.
Prevents wastage
Easy to use
Description
For use with illbruck foam tapes
Packaging
Individual units.
Technical data
No technical data for this product.