Bathroom Pods and Fit Out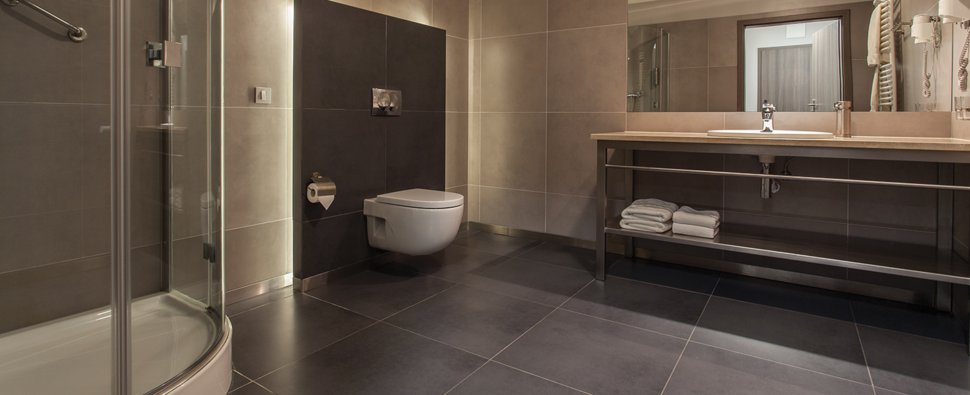 Bathroom and kitchen pods require wide-ranging product solutions incorporating fire stopping, bonding and final sanitary sealing.
Here at CPG UK, we can offer cross-compatible products for all applications from a single source, accelerating off-site manufacturer and maximise production output. Our bathroom pod and fit range offers a mixture of benefits:
Up to 4 hours fire stopping
Mirror bonding
Sanitaryware sealing
Good acoustic insulation and reduction of sound transfer
Bonding of boards to framework
Modular manufactured bathroom pods can deliver incredibly high levels of specification and finish when the correct product is used.
Explore Our Modular Solutions Now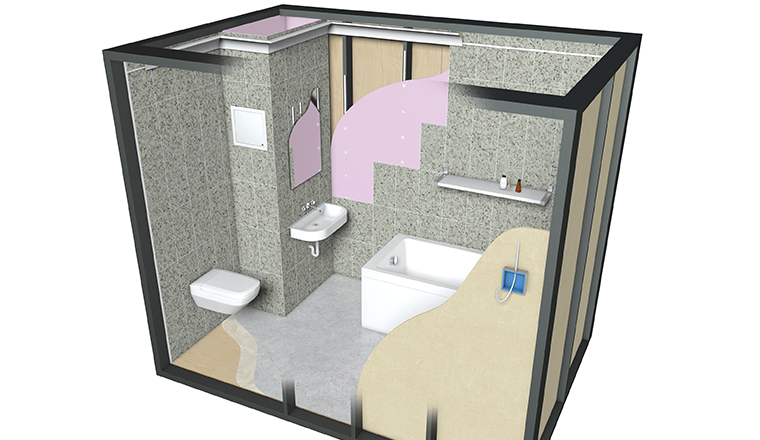 MT480 High Grip Solvent Free
MT480 has been developed to provide an economical water-based alternative to conventional grab adhesives. It is suitable for a wide range of construction applications and bonds to most typical construction materials.
FS702 Intumastic Fire Resistant Acrylic Sealant
FS702 Intumastic is a water-based acrylic sealant which cures to give a firm but flexible fire seal. Suitable for use in various construction joints offering up to 30% movement capability whilst providing an excellent acoustic and air seal.
FA600 Frame Silicone
FA600 cures rapidly to form a permanently flexible and extremely durable watertight seal. It is designed for sealing glazing applications, window, and door perimeters, display cases, conservatories, and greenhouses.
SP050 Fix & Seal Universal
SP050 is a high strength adhesive providing a flexible bond in a wide variety of construction and industrial applications. Typical uses include the bonding of skirting boards, signage, battens, slats, door thresholds, acoustic panels (and similar sheet materials), etc.
FO100 Putty Pads
FO100 Putty Pads are an easy to apply fire and sound rated seal supplied as a non-setting putty. The pad is hand workable, re-useable and re-serviceable due to its non-setting properties.
SF165 Water Resistant Contact Adhesive
SF165 is used for the permanent bonding of smooth backed rubber floor coverings rubber and PVC nosing's covings for service in dry and wet conditions, both indoors and outdoors.
Please Note:
The illustration above highlights commonly used CPG UK products but is by no means exhaustive. Many other products are available to meet differing applications and performance criteria.
For more information on how our products can help you, please contact a member of the team today.
---