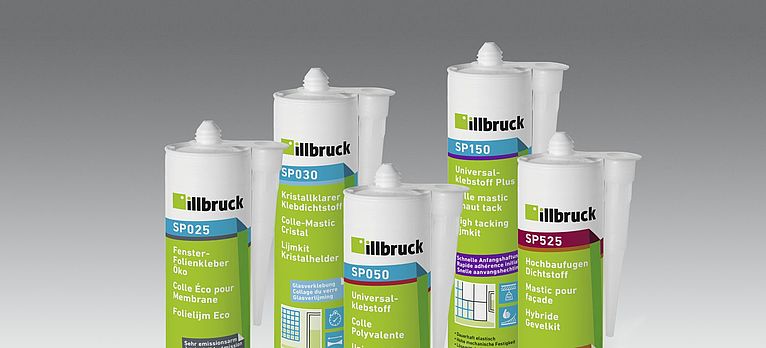 Our Innovative Hybrid Sealant & Adhesive Range
illbruck has long been a leader in the research and development of environmentally friendly products.
The new line-up of professional construction adhesives and sealants are based on our very own SP hybrid technology. These products make a perfect team - speed, strength and performance when it really matters.
The Green Alternative
Free of isocyanates, silicones and solvents
Environmentally friendly
Easy to apply
Good Performance
Very low shrinkage
High elasticity in sealants and adhesives for high strength
Excellent UV and weather resistance
Application
For indoor and outdoor use
Adheres to a variety of surfaces
Over paintable
---