Back to product listing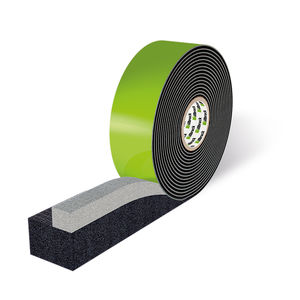 TP652 LL is a soft and flexible open cell polyurethane foam, impregnated with an acrylic based, flame retardant resin. It is supplied as pre-compressed rolls with a liner-less self-adhesive side to aid initial location.
Usage/Purpose

For interior and exterior use
TP652 LL seals window and door perimeter joints against wind and driving rain, whilst providing thermal and acoustic insulation for the full joint depth. The innovative additional 'step' band provides higher compression which fulfils airtightness requirements for Passivhaus standard, new build and renovation projects. TP652 LL ensures vapour control based on 'inside tighter than outside' principles in accordance with RAL window installation guidelines. The patented 'liner-less' technology provides fast and easy application.
Multi-functional application
600 Pa, BG1 & BGR accreditation (DIN 18542)
Complies with RAL assembly guidelines
Liner-less for faster & easier application
Achieves up to 61 dB sound reduction (if capped)
Achieves B1 classification