Back to product listing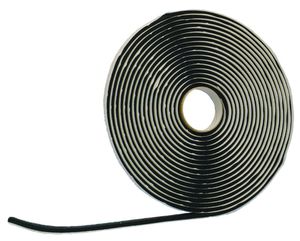 TN414 is a cross-linked butyl pre-formed strip incorporating a continuous EPDM shim cord, supplied on fast release paper.
Usage/Purpose
TN414 is designed for factory and site use, including: compression glazing of timber and, where there are serrations on the metalwork, aluminium windows/doors; situations where tape is compressed to the shim, (i.e. glass/unit is to be held within a compression cushion of between 700 and 1750 N/m); and curtain wall and sloped glazing.
Security seal: de-glazing by intruders extremely difficult
Leak-free, high performance: proven service record
Suitable for internal glazing
Excellent wet seal capability
Integral shim keeps glass/unit accurately spaced and transfers wind load from glass to frame
Resistant to UV exposure
Life expectancy 20+ years