Back to product listing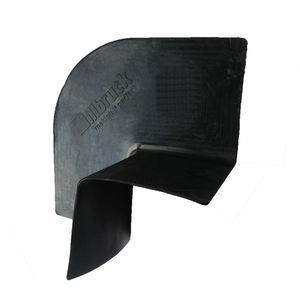 3D corners moulded from EPDM for use in conjunction with illbruck membranes.
Usage/Purpose
ME241 EPDM Corners provide a high performance seal for the corners of the perimeter joint between the window/curtain wall and the backing wall, especially for projecting windows. The linear membranes to the perimeter of the window can be sealed in a robust manner, avoiding the complexity of multiple cutting and folding of the membranes. Suitable for use in conjunction with illbruck ME220 EPDM and ME501 Duo Window Membrane HD.
Strong pre-formed moulded rubber reinforcing the corner detail
Reduced risk of tearing of EPDM membrane
Waterproof - zero leakage
Airtight - no second membrane required
Easy to use due to 3D shape formation of the corner
Safe sealing of critical corner joints
Single adhesive bond - no requirement for primers
Avoids cutting and folding of membranes
Compatible with illbruck ME220 & ME501 Membranes
UV stable – for the service life of the attached membranes