Back to product listing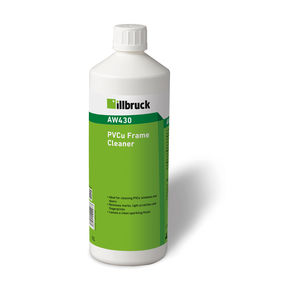 AW430 is ideally suited for cleaning and removing labels, stains and contamination from PVCu window and door frames during installation and for maintenance thereafter. The product may also be used for cleaning other surfaces which are not sensitive to solvents such as metal, ceramics and glass.
Usage/Purpose
For Interior and Exterior Use
AW430 is a solvent-based window cleaner specifically designed for use with PVC-u window frames.
Ideal for cleaning PVCu windows and doors
Removes labels, awmarks, light scratches and fingerprints
Leaves a clean sparkling finish
Rejuvenates weathered frames and panels