Back to product listing
AW403
Industrial Glass Cleaner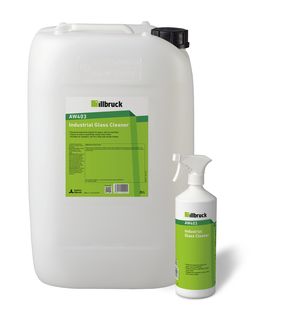 AW403 Industrial Glass Cleaner is a ready to use solvent-based cleaner that is ideal for cleaning glass, mirrors and tiles.
Usage/Purpose
For Exterior and Interior Use
AW403 is a solvent based glass cleaner suitable for use on windows, mirrors and tiles. Removes residue such as labels, watermarks and general dirt.
Powerful industrial cleaner for glass, mirrors and tiles
Cleans to leave a sparkling crystal clear finish
Removes labels