Back to product listing
AW401
Frame Protection Tape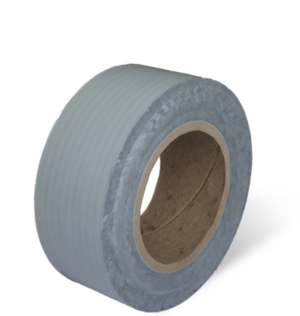 AW401 Frame Protection Tape is a self-adhesive tape suitable for the protection of sensitive surfaces against dirt and damage during processing, transport, storage and installation.
Usage/Purpose
Typical substrates suitable for protection include painted metal (PVDF, polyester), plastic sheets (PVC, PC, melamine). It is particularly suitable for protecting window and door frames.
Protects sensitive surfaces from dirt, scratching, spillage
Easy application
Easy removal
6 months UV resistance
Usage Guidelines
The surface must be free from oil, grease, dust and solvents.
Apply in temperatures between +10°C and +40°C.
Technical data
| Property | Result |
| --- | --- |
| Thickness | 80 μm (QMP 21)* |
| Peel Adhesion to Stainless Steel | 1.1±0.2 N/cm (QMP 02) * |
| Breaking Strength** (QMP 03) * Machine Direction (MD) Transverse Direction (TD) | > 17 N/mm² > 11 N/mm² |
| Elongation at Break** Machine Direction (MD) Transverse Direction (TD) | > 180% > 380% |
| Resistance to Moisture | Good |
| Resistance to Solvents | Moderate |
| UV Resistance | 6 months |
| Storage | Store rolls at temperature below 40°C |
| Shelf Life | 6 months from date of production when stored as recommended in original unopened packaging |