Back to product listing
AB004
Membrane Seam Roller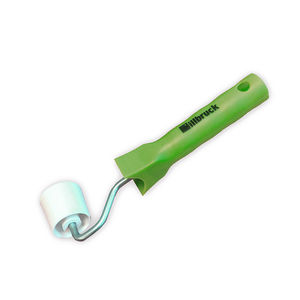 The most efficient way of getting maximum contact when applying illbruck membranes.
Usage/Purpose
This handy roller allows a professional finish eliminating air bubbles and wrinkles and allowing the product to be applied "right first time".
Usage Guidelines
Roll evenly and smoothly over membranes where adhesives have been applied.
Description
A handy manual roller for effectively ensuring application of illbruck membrane adhesives.
Packaging
Individual units.
Technical data
No technical data for this product.