Back to product listing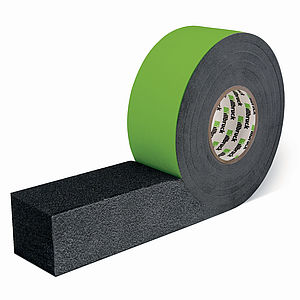 TP660 illmod Trio is a pre-compressed, multi-functional, flexible, air-tight polyurethane tape for sealing joints in hot climates. TP660 Trio's unique acrylic impregnation creates a hydrophobic, UV stable joint seal. TP660 Trio superior design provides a weathertight and exterior seal and a thermal and accoustic insulation.
Usage/Purpose
TP660 illmod Trio is used to seal windows, doors and for many other applications that require a weatherproof, thermal and acoustic insulation. TP660 Trio can be installed onto PVC, wood, concrete, aluminium, glass and a variety of other construction materials.
Multi-functional joint seal
Easy and quick installation
Approximately 80% time savings during assembly
Highly efficient and cost saving
Excellent resistance to driving rain (600Pa), thermally insulated and airtight
Emission-free, suitable for indoor use (emission test in accordance with the AgBB/DIBt method)
It is UV stable and compatible with illbruck neutral sealant (black, brown, dark grey)