Back to product listing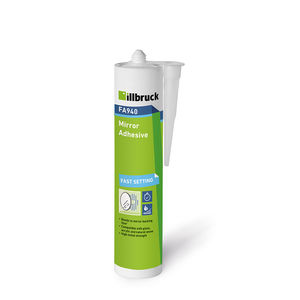 FA940 is a one-component, neutral cure, non-sagging elastic silicone adhesive based on alcoxy technology. The product forms an elastic adhesive offering good compatibility to the reverse side of mirrors according to the requirements of DIN EN 1036-1.
Usage/Purpose

FA940 is ideal for bonding mirrors to vertical surfaces and for bonding sensitive plastics (e.g. PMMA and polycarbonate without causing stress cracking).


Suitable for bonding mirrors to vertical surfaces
Low odour
Non-corrosive and compatible with most construction substrates
Non-staining on natural stone substrates
Long term resistance to UV, weathering and ageing