Back to product listing
AW444
FR Embossed Carpet Tape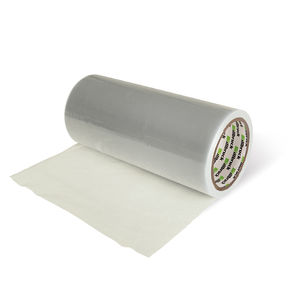 AW444 is an 80 micron protection tape manufactured to an FR standard and embossed to give anti-slip properties.
Usage/Purpose
AW444 Embossed Carpet Protection Film is a self-adhesive film suitable for application to carpet and other surfaces requiring temporary protection against damage during processing and storage or resulting from other trades activity once installed.
The film must be removed and potentially replaced at a maximum 3 months following application due to potential UV degradation causing difficult removal.
Manufactured to meet the standard B1 EN 13501-1:2018
Protects carpets from mortar, render or paint splatter
Easy application
Easy removal