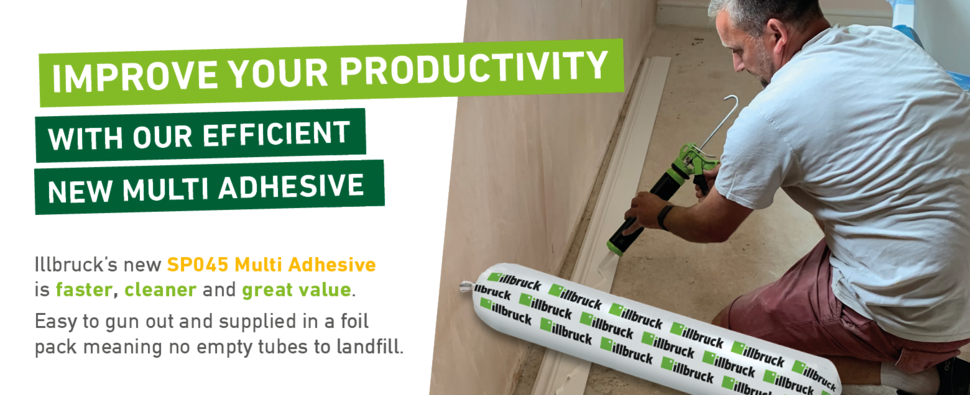 One Adhesive = Multiple Applications
Offers reduced labour time and cost for end users and reduced inventory for distributors.
No more switching between products and replace multiple product stock holding with a wide adhesion spectrum and primerless bonding of many common construction materials.
Combining Strength and Flexibility
Elastic properties with adhesive and cohesive strength that help eliminate the risk of bond failure when subject to stresses caused by mild flex or vibration.
Easy and Controlled Application
Viscosity allows for use in wide range of guns, prevents excess adhesive seep from the nozzle during application resulting in a neatly applied bead with less adhesive waste.
Interior wall panels and coverings
Skirting board
Decorative edging
Picture rails
Door and floor trim
Ceramic tiles
Lightweight coving
Download Product Information
Contact Us for More Details