Roofs, Cladding & Gutters
Roofs are subject to ever changing weather conditions and our CPG brands ensure that structures are built to last. Our offering makes roofing and cladding simple, the wide range of certified products and systems are based upon advanced chemistry and come fully supported by technical excellence.
Our range of ancillaries offer fully compatible solutions and can be supported by our bespoke roofing specification service offered by our in-house technical team. Our brands are designed to meet our customer requirements and will always conform to the latest industry standards.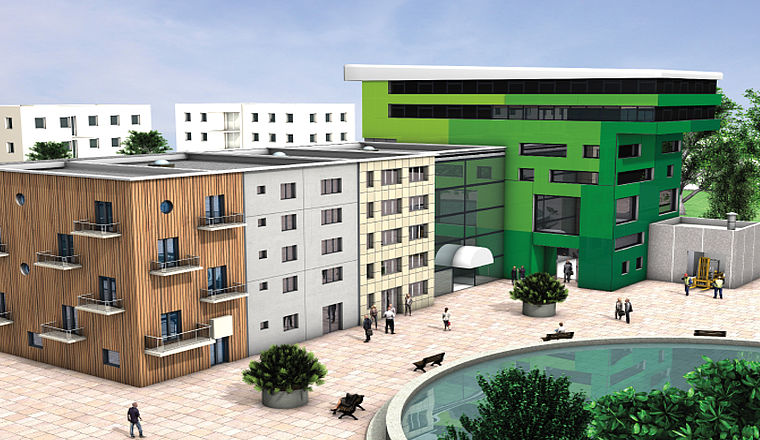 SP025 Fire Membrane Adhesive
SP025 Fire Membrane Adhesive is chemically neutral and low odour during and after curing. When tested to EN13501-1 with ME010 Façade UV & Fire Membrane, the system achieves Class B-s1, d0 (Reaction to fire). On full curing, the product is permanently elastic but with a high mechanical strength.
ME010 Façade UV & Fire Membrane
ME010 is a water and air tight but vapour permeable polyester based breather membrane – used either as a full façade application or in narrower widths as a window perimeter interface seal. Along with SP025 Fire Membrane Adhesive, used to bond the membrane, the illbruck Fire Rated Membrane System complies with the reaction to fire classification Class B-s1, d0 according to EN13501-1 and also meets W1 water resistance, permanent UV stability and the correct vapour permeability criteria.
FA600 Frame Silicone
FA600 cures rapidly to form a permanently flexible and extremely durable watertight seal. It is designed for sealing glazing applications, window and door perimeters, display cases, conservatories and greenhouses.
FS500 Frame & Façade Silicone
FS500 is one-part, neutral curing, low modulus, low odour silicone sealant suitable for perimeter joint sealing applications with high movement capability. It has excellent adhesion to most porous substrates.
SG635 Structural Glazing Spacer Tape
SG635 is a 300 kg density PVC foam which is coated both sides with high tack acrylic adhesive with blue filmic liner for easy release. SG635 has an open cell structure to allow curing of structural silicones on all sides of the joint. It is designed to give a specific gap thickness for structural silicone in structural glazing systems.
OS111 Bituminous Sealant
OS111 is bituminous sealant and adhesive that can be applied on damp, wet or submerged substrates. It is ideal for sealing leaks & making repairs even on wet surfaces & can be used for all types of roofing felts.
TP600 Compriband 600
TP600 is an impregnated joint sealing tape for use in a wide variety of movement joints including window perimeter seals and other applications. Weather tight against the most severe combinations of wind and rain, it satisfies most expectations as an external weather seal in building and civil engineering applications.
FA880 Premium Natural Stone Silicone Matt
FA880 is a one component, low slump silicone completely free of any ingredients likely to cause migratory staining to natural stone. It is neutral curing for safe sealing of stonework and has a matt finish. Contains fungicide.
FV060 Ventilated Façade Cavity Closer
FV060 is a graphite impregnated rubber-based product, encapsulated within a polythene carrier. Both the encasement and the inner product are waterproof and UV resistant. The product remains dormant unless exposed to a fire situation. FV060 is capable of closing a ventilated cavity air gap of varying sizes within its specified capabilities. It is lightweight and requires no maintenance when installed to our instructions and recommendations.
---