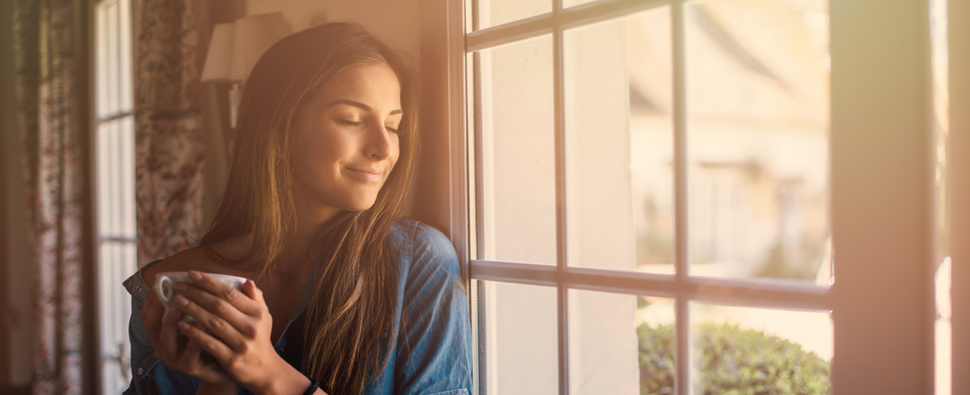 There are several reasons why buildings across the UK often fail to live up to the performance anticipated at the design and build stage. For example, poor workmanship, occupants' behaviour whilst in use, inadequate maintenance of the building or the incorrect specification or substitution of key materials during the construction phase.
The difference between the "as designed" and "as-built" energy performance of a building is termed the "performance gap".
The fabric first approach can help to reduce or eliminate this gap by prioritising the design and energy performance of the building's fabric. Concentrating on the performance of the building envelope (energy loss through walls, floors, windows and roof), removes the reliance on mechanical or electrical technologies to improve a building's energy efficiency and sustainability credentials.
With this approach architects, specifiers and main contractors focus on maximising airtightness, eliminating thermal bridging, using thermal mass, as well as optimising a dwelling's level of insulation, ventilation and solar gains. By taking this approach they also reduce the ongoing operational, carbon emissions and maintenance costs for the lifetime of the building.
The principles of a "fabric first" approach are simple and look at five main pillars:
Building designers should always look to reduce the potential for air leakage through gaps/cracks/joints in the building envelope.
This is extremely relevant when installing and sealing windows/doors. The air and weather tightness of installed windows/doors are only ever as good as their perimeter seal – that's why here at illbruck we offer a wide range of membranes and multi-functional tapes to maximise the air and weather tightness around window/door perimeters.
When looking to maximise the airtightness and thermal performance of the building fabric, one should always consider specifying a tried and tested construction solution. Nudura solid insulated wall systems (ICF) provide easy to construct, highly airtight and insulated solutions for all wall elements.
Choosing the correct method of insulating property is extremely important as this reduces heat loss and lowers the operational cost of any building. The recently amended Approved Document L recommends that the target value for new walls elements should meet a U-value of 0.18 W·m-2·K-1.
Did you know?

Nudura solid insulated wall systems (ICF) can achieve exceptionally low U-values down to 0.09 W·m-2·K-1.

Dryvit External Wall Insulation Systems can achieve U-Values below 0.12 W·m-2·K-1 and are designed to provide highly durable and attractive solutions for new build and refurbishment projects alike.
Thermal bridging can be a major contributor to heat loss in any building. All architects and specifiers must consider the potential for thermal bridging in their design and offer solutions to reduce or eliminate these risks.
At illbruck we provide standard and bespoke detailed drawings showing how to install our product and system to avoid creating thermal bridges and promoting best industry practices. We can also provide Psi values for many common interfaces that can be used to further enhance the building's performance in SAP calculations at the design phase.
Solar gain should be considered during design to ensure that throughout buildings there is a provision of openings and shading to avoid overheating. This has recently led to the publication of Approved Document O which provides further guidance on this subject.
Achieve natural ventilation
To prevent condensation and mould growth, architects, specifiers, and main contractors should ensure the optimal amount of natural ventilation is achieved within a build.
As the airtightness of buildings is further reduced provisions for ventilation must be considered as an integral part of the design phase (under recently amended Approved Document F).
It is also important to ensure that modern buildings are weathertight whilst remaining breathable. A key consideration to achieving this is the consideration and placement of membranes within the wall or roof construction. CPG UK offers a range of vapour control and breathable membranes and can undertake a range of calculations to ensure they are correctly specified on a project.
Top tip: think about the amount of wind within your build location!
The fabric first approach has been championed for many years within Passiv Haus projects across the UK and this approach to building design has greatly shown its value. And now, thanks to the brands within Construction Products Group (CPG) UK, architects, specifiers, and main contractors can find a collection of products suitable for buildings utilising a fabric first approach, from a single-source supplier.
Our systems and products provide solutions for achieving architectural freedom (whilst still maximising airtightness) by using Nudura solid insulated wall systems and Dryvit external wall insulation systems (which together boast a combined BBA accreditation!) and provide an extremely thermally efficient solution with the use of illbruck's range of sealing, bonding, and insulation products (such as our multi-functional tapes and membranes, several of which also carry BBA accreditation).
Combining all CPG UK brands provides peace of mind that dwellings will be weathertight, airtight and a durable, long-lasting building solution.
---