Back to product listing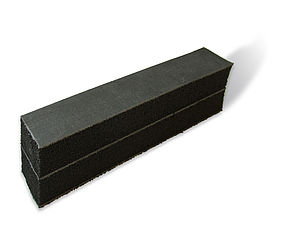 TN220 incorporates the very best quality open cell fire resistant foam bonded to a unique high performance graphite intumescent material. Achieves class '0' spread of flame as specified in British Building Regulations. It does not flame but slowly degrades and expands to leave an inert self insulating char. It is available to seal gaps from 7 to 150 mm with a fire integrity of up to 2 hours.
Usage/Purpose
TN220 is designed for ease of installation. A cost effective solution for stopping flexible gaps in fire rated building elements in internal applications. It can accommodate any gap from 7 to 150 mm, even irregular joints. Useful in cable trunking because it allows addition or removal of cables without damaging the seal.
Fire rated for up to 2 hours in both
horizontal and vertical joints
Easy to install
Very flexible
Usable in joints up to 150 mm wide
Unaffected by water or moisture
Maintenance free
Lightweight