Back to product listing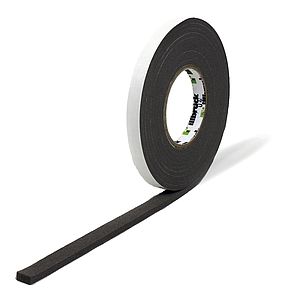 TN113 is a self-adhesive foam tape. It is supplied in easy to use roll form. The product comprises a conformable 100% closed cell foam coated on one face with a high tack adhesive which is protected by siliconised paper liner. Being closed cell, the product forms an excellent air seal under moderate compression. When correctly applied it is capable of sealing ductwork to the Class C air leakage requirements of HVCA specification DW144.
Usage/Purpose
TN113 is a closed-cell, single sided PE foam tape used to provide an airtight seal around flange joints in HVAC ductwork.
A quick and easy way to achieve an airtight seal at ductwork connections, ideal for confined areas
100% closed-cell PE foam provides an airtight seal even under minimal levels of compression
Meets the requirements of Building and Engineering Services Association DW 144