Back to product listing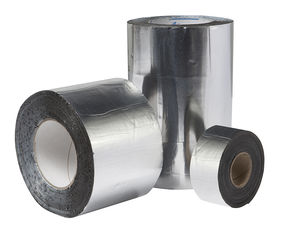 ME480 is a connection membrane on a roll with fire classification B-s1, d0 to EN13501-1,
Usage/Purpose

For Interior and Exterior Use
ME480 has been specifically designed for construction applications where high fire retardant performance is required (e.g. tall buildings - Relevant Buildings >18 m high).
Provides permanent watertightness, air tightness, compartmentalisation and for repairs of vapour-impermeable joints and seals in construction applications.
Bonds with most normal building materials such as glass, steel, concrete, stone, wood and aluminium.


Reaction to fire - EN13501-1: Class B-s1, d0 (Complies with ADB requirements)
Both the aluminium foil and the butyl adhesive layer are UV-resistant
Adhesive layer remains flexible at high and extremely low temperatures
Non-staining
Adhesive layer does not dry out
Bonds to virtually all common substrates
Very high vapour resistance, including water and airtightness